Partners
Z Real Estate Specialists works hard to ensure that your real estate transactions are seamless and done with the utmost level of professionalism. If needed, we believe it is important to call in service providers who have proven records for reliability and excellence in their fields.
Yard clean up to get a fresh look
Small repairs you haven't gotten around to
Hauling away of unwanted items
Pest or Home Inspection Reports
Call us today - we're ready to help!
Please feel free to call/text Paul at 831-247-3007 or Kathleen Zech at 831-247-8155. We can provide you with a list of proven professionals who can get the job done!
---
SERVICE PROVIDERS
Tree Trimmers - Click here to view
Repair & Handymen
Landscaping & Irrigation
Plumbing-small jobs
Electrical-small jobs
Flooring & Carpet Experts
Painters
Termite & Pest Inspectors
Botanist
Asphalt $ Paving
Septic Inspections
House Cleaners
Home Inspections
MORTGAGE PROFESSIONALS
For Mobile Home financing we suggest:
PROPOSITIONS 13/60/90
Proposition 13 – Limits California Property Tax increases
On June 6, 1978, two thirds of California voters passed Proposition 13 – reducing property taxes on homes, businesses and farms by about 57%. PRIOR to Prop 13, the property tax rate throughout California averaged a little less than 3% of market value. Prop 13 set the new property tax rate at 1% of the assessed value going back to 1975-76. The most property taxes could go up in any year would be 2%. When you purchased a new home your property taxes were set at 1% of the sales price. When a property is sold it will be reassessed to the current market value unless the property tax basis is a carryover of your principal residence as provided for under Prop 60 or 90 (see below).
Proposition 60 – Carry your property tax with you when you downsize at age 55 within the same county.
In November of 1986, Proposition 60 was passed in an effort to help people over 55 years of age. It allows homeowners over 55 to transfer their current property assessed value into a home with an equal or lesser replacement value. This can only be done once in your lifetime and these homes must be your principal residence. If you sell your home, you have two years to find a replacement home. Proposition 60 requires these homes are in the same county….however, Proposition 90 expanded the opportunities to those counties that opted in to accept transfer of property tax basis.
Proposition 90 – Transfer of property tax basis to other counties in California.
Proposition 90 allows for transfer of property tax basis from one county to another in California, however that transfer is at the discretion of each county. Currently the counties that allow for this intercounty transfer are:
Alameda
El Dorado
Los Angeles
Orange
Riverside
San Bernadino
San Diego
San Mateo
Santa Clara
Ventura
More information about Propositions 60/90 (Transfer of Base Year Value) can be found at: http://www.boe.ca.gov/proptaxes/prop60-90_55over.htm
Coldwell Banker Home Protection Plan administered by American Home Shield
Phone:

(866) 797-4788
Home protection plan or service contract covers the repair or replacement of many of the home system components and appliances that break down over time.
---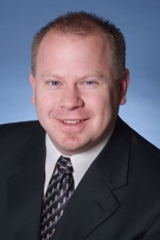 Guaranteed Rate Affinity
Website:

Phone:

(831) 662-6591

Contact:

Dimitri Timm

Email:
VP of Mortgage Lending
---